Western Cabinets is a family-owned and run business that has been designing and manufacturing quality custom cabinetry since 1982 with our Kitchen and Bathroom Showroom located in Perth. Many of our New and Renovated Kitchens and Bathrooms have become Western Australian and National Award winners.
Western Cabinet's designers are one of the most creative and experienced team of designers in Australia. We provide our customers with a wide range of Kitchen Designs and Ideas creating stunning contemporary kitchens, traditional kitchens, luxury kitchens, bathrooms and laundries, and other built in cabinetry.  From your Everyday Classic kitchen to a Hamptons Style Kitchen, Western Cabinets Design and Interiors Perth have your Kitchen style covered.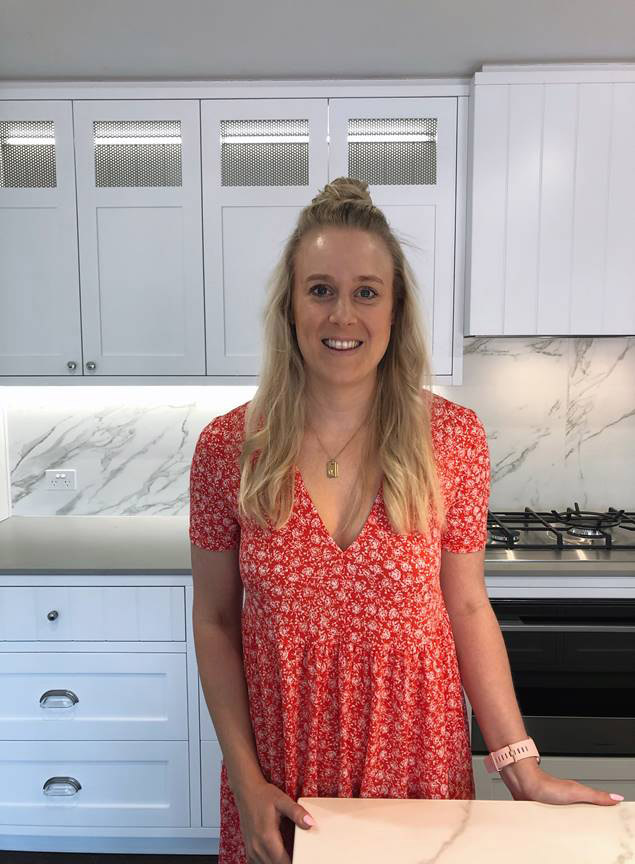 Alysia Pekel
Interior Designer
Learn more about Alysia
Alysia has a real love for Scandinavian design. The warm timbers, velvet matte white, soft subtle grey hues, marble, and concrete always seem to hit a soft spot for her. "I love designing interiors that are tailored specifically for my clients. Having that piece of custom-designed furniture for their home that really captures that client's personality and style is really exciting for me."
 Alysia, now head designer, has been a valued employee at Western Cabinets and has been designing within the company for 10 years, and has won numerous awards, recently receiving KBDi Kitchen Design of the Year for WA in 2018 and 2019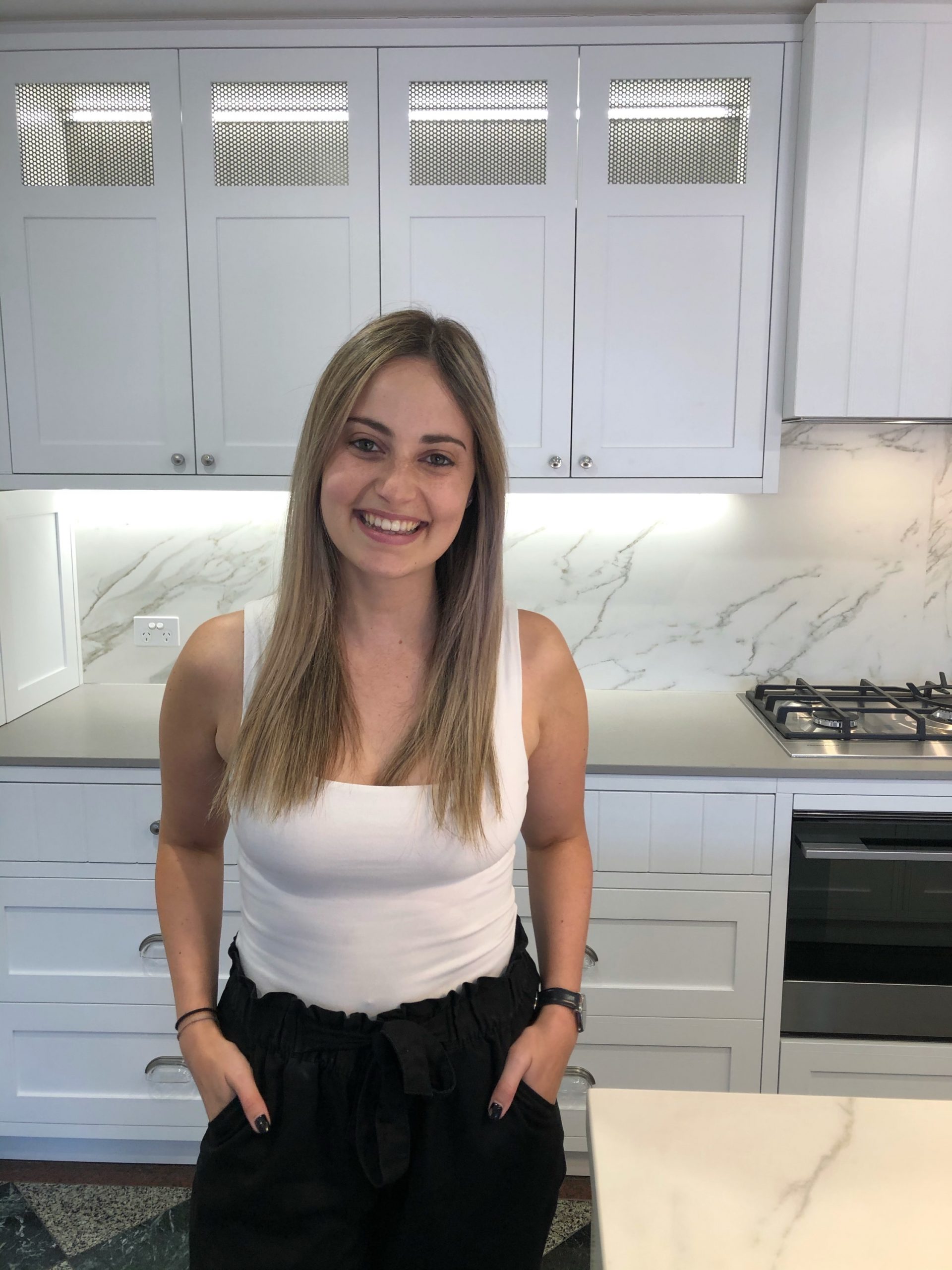 Jessica Caccamo
Receptionist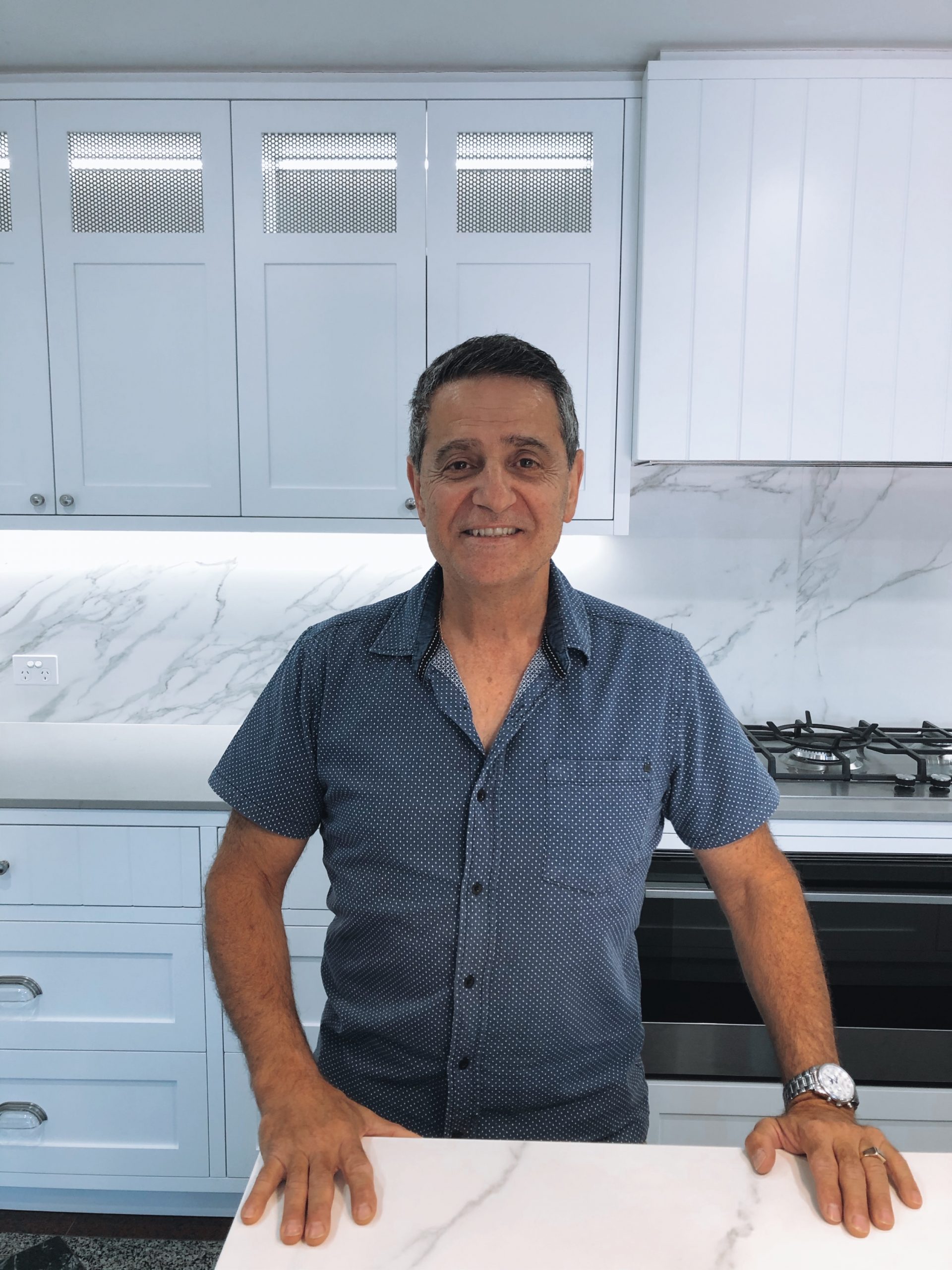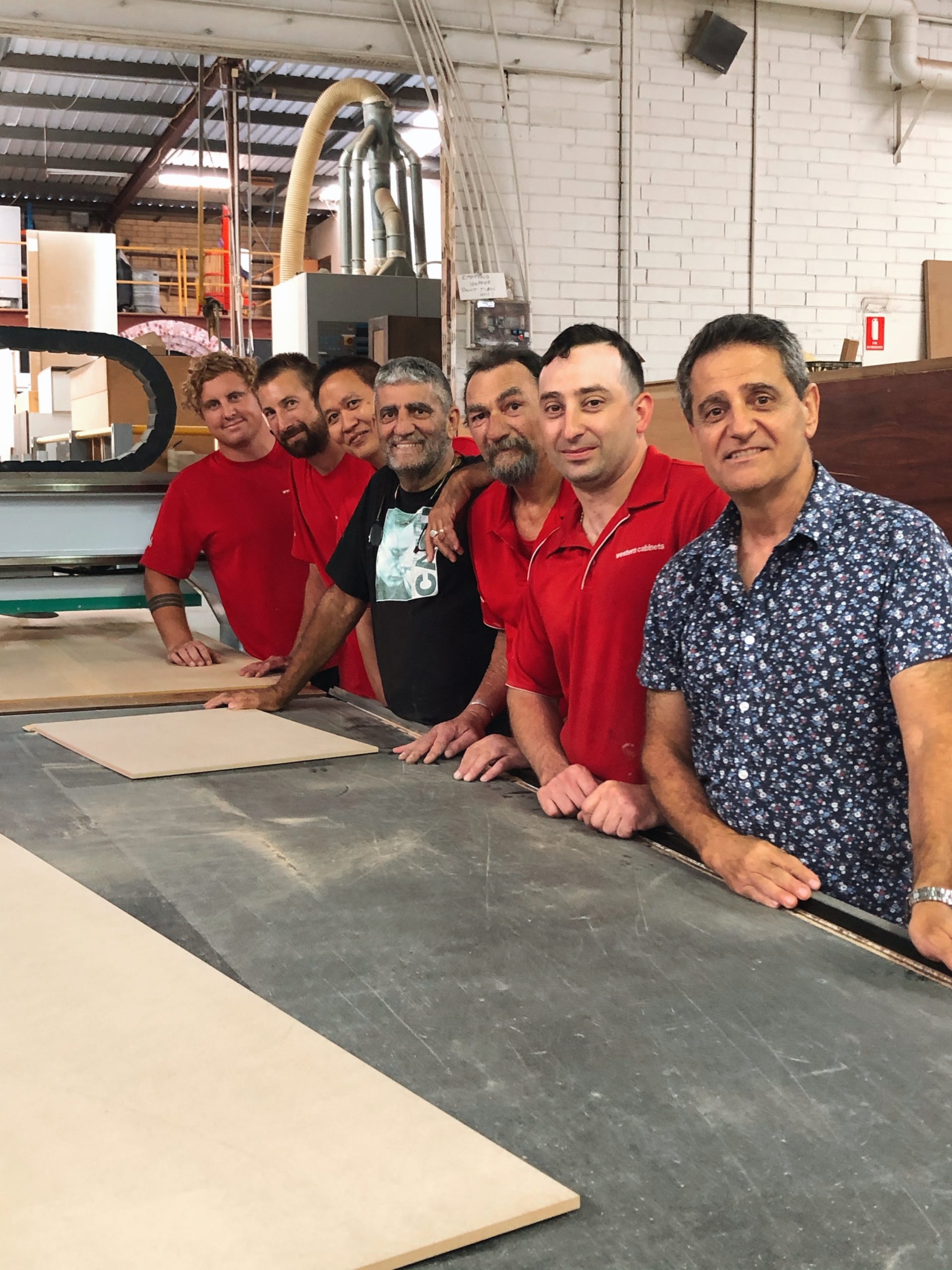 Our Manufacturing Team
Dominic, Tony Caccamo, Reuben, Martin, Antonius, Greg and Sam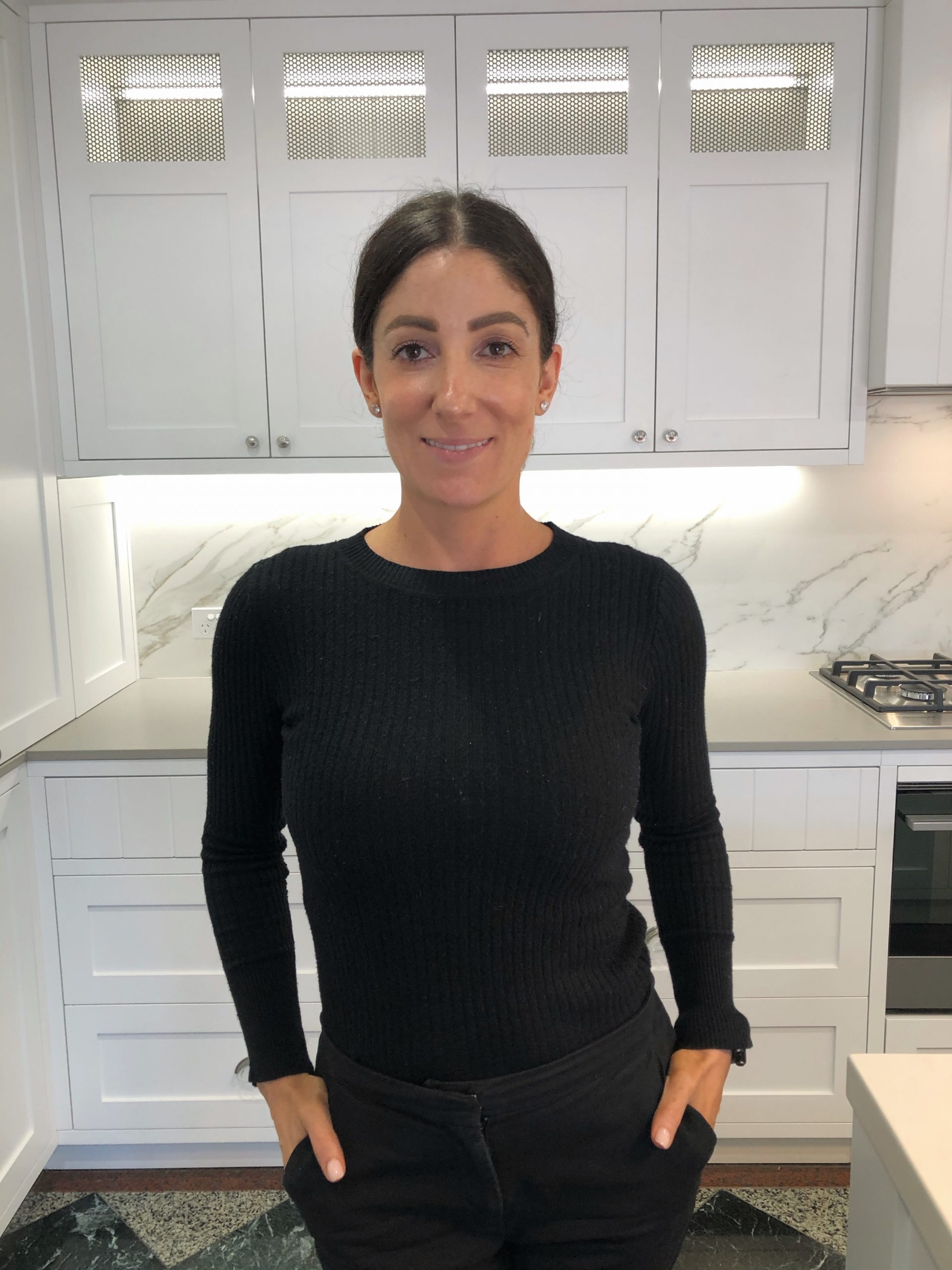 Gemma Osborne
Admin & Accounts Administrator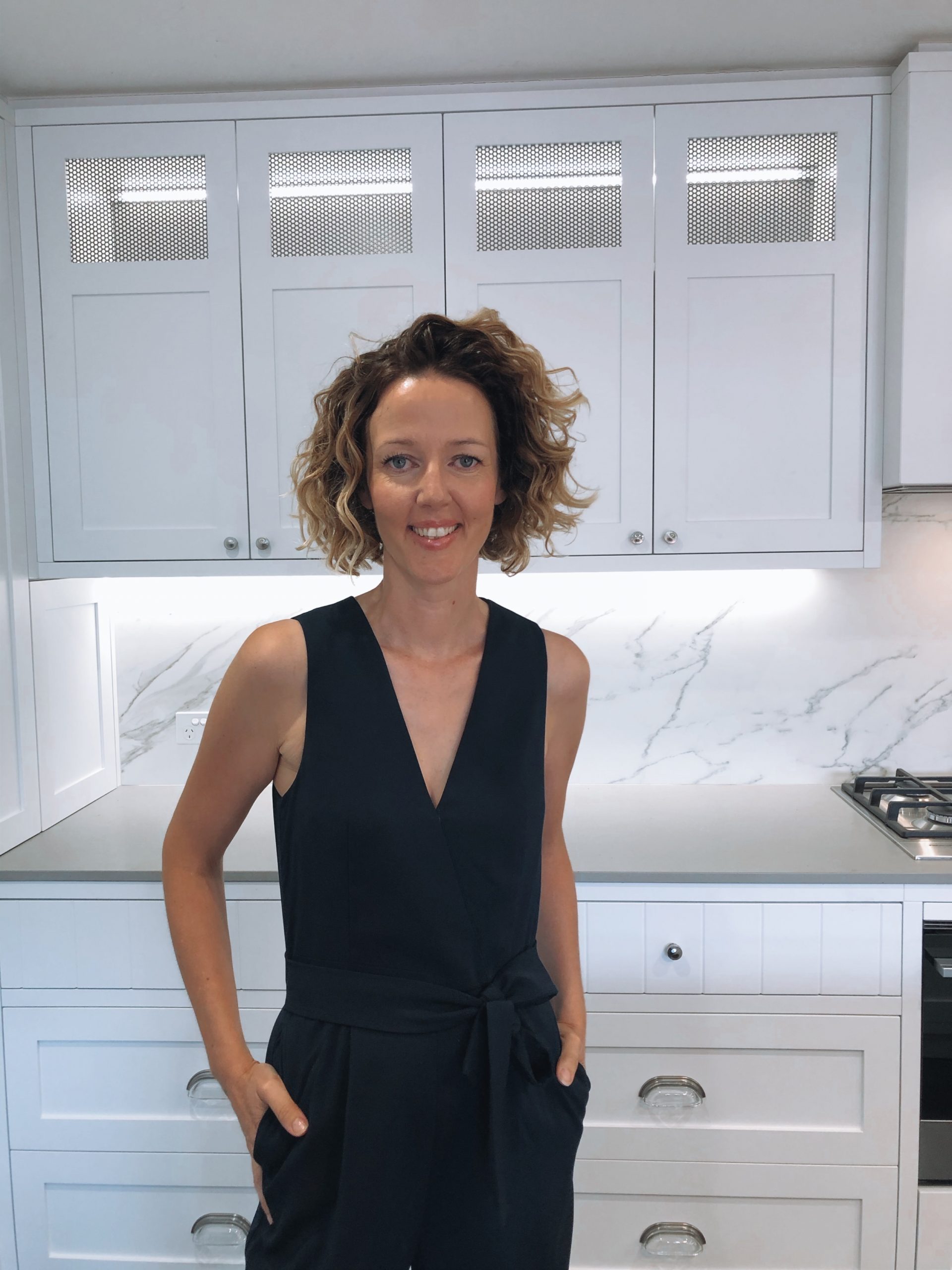 Joanne Hughes
Interior Designer
Learn more about Joanne
Western Cabinets and Interiors Perth welcomes Joanne Hughes. Joanne has been a qualified interior designer since graduating from college in Ireland in 2006 and has worked on a large variety of projects with Architectural firms and Cabinet makers in both Europe and Australia since then. She has specialised in kitchen and cabinetry design over the past 9 in between having her 2 children and is delighted to now be joining the accomplished and highly skilled team at Western Cabinets.
I have a keen interest in how highly functional and aesthetically beautiful interior design can have a tangible positive impact our mental wellbeing on a daily basis in both our homes and workplaces.
My aim is always to create a space that mirrors each of my client's personalities, while keeping a keen focus on functionality. 
To do this I like to take into consideration the home as a whole and the surrounding spaces and each person's unique personal style. By doing this I can create not only a beautiful design, but also a highly functional and cohesive one. One which should make you feel good every time you enter and use the space.     
My first question to my clients is always how you want the space to feel, because people may not know their style, but they do know what is most important to them and what makes them happy and this differs for everyone.  For example, "I want it to be a bright space with lots of natural light "or "I want a warm and inviting space with deep natural tones and an organic feel". The key to a great design in my opinion is focusing on the end user and their unique personality, needs, stage of life and family's requirements with a mindful approach to even smallest details. 
I love seeing my clients faces when they see the initial design and they can really start to picture their new surroundings and start to realise how they will feel in that space for the first time.