"WHAT DOES A BESPOKE KITCHEN REALLY MEAN?"
October 8, 2020, Interior Designer, Alysia Pekel
Designing a space can be difficult enough without having the added pressure of cost, form and function. Nothing like having the worry of accidentally picking the wrong colour cushions or rug in a room, that may clash with your coloured walls or recently installed window furnishings, a kitchen is a lot harder to change once you have committed!
Making the decision to purchase a new kitchen is a huge commitment and nobody wants to be left with a kitchen that they are not in love with!
Here at Western Cabinets, you won't be left with a kitchen you are not head over heels with. We make sure we take a step further to ensure every
detail of your design is everything you were wanting, prior to ordering any materials required for your project.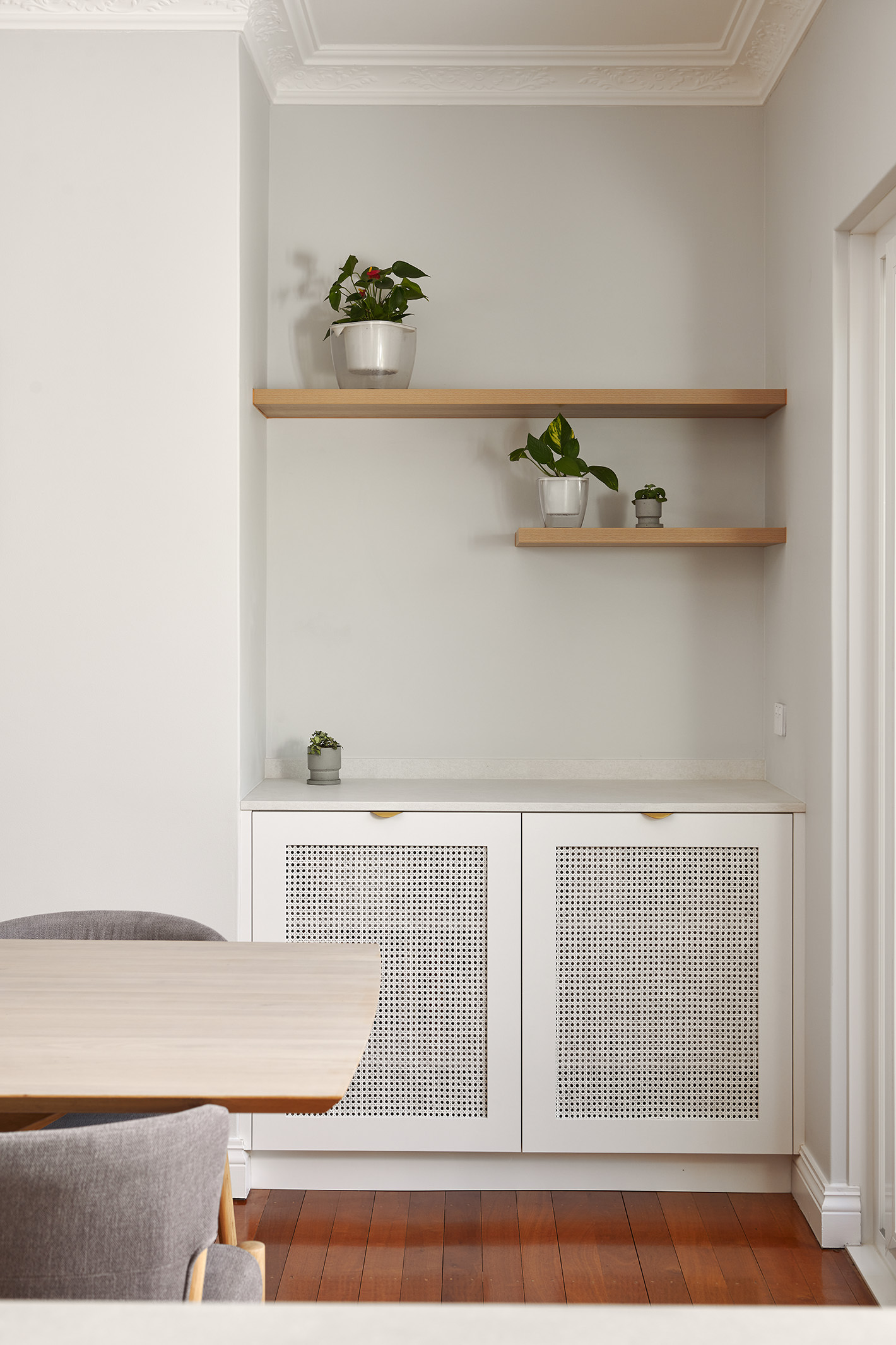 HOW IS A TRULY BESPOKE KITCHEN CREATED?
Western Cabinets offer a complete kitchen solution from the initial design through to a beautifully finished kitchen.
Getting to know our clients tastes, preferences as well as deciding on overall layouts of the space, guides our qualified Interior Designers in creating a fully functional and luxury kitchen design. Western Cabinets provide a wide range of Kitchen Ideas and solutions, creating stunning
contemporary, traditional and luxury kitchens.
With the technology we have invested in we are able to take the design we have produced on the screen, straight to our CNC cutting
machines in our on-site factory here in Osborne Park. Our qualified craftsman will craft and detail your kitchen ready for our inhouse cabinetmakers to install. This ensures we are able to manufacture and deliver your bespoke kitchen to you much quicker, whilst
creating minimal waste too. Being an Interior Designer specialising in the industry and being confined to limited standard-sized cabinets limits us in producing a design that is truly designed for you.
Creativity, Innovation, quality and craftsmanship is what keeps Western Cabinets at the forefront of design and manufacturing in Western Australia. With over 38 years in the kitchen industry, WA's leading design team, a state-of-the-art workshop and finest tradespeople, there are no limitations
Western Cabinets can turn any dream into reality. Not only are you left with an award-winning, Instagram-able worthy kitchen, you also get a truly
bespoke piece of furniture, the perfect fit for you. Why don't you pop on over to our Instagram page and scroll through all our Bespoke tailored designs,
here you will see the difference and what is means to be truly "Bespoke".
WHAT IS A BESPOKE KITCHEN?
A bespoke Kitchen are pieces of furniture, tailored specifically to you and your family. There is no such thing as standard sizing with a bespoke kitchen, there are plenty of inspirational platforms to follow for ideas and can create completely unique designs for every client!
We use the finest natural resources to produce beautiful, well-made and timeless kitchen cabinetry. With the choice of any fascia colour, natural timbers, we have something to compliment all our clients, we promise you pure kitchen love!
Mount Lawley Project: Renovated Kitchen and Furniture Project 2020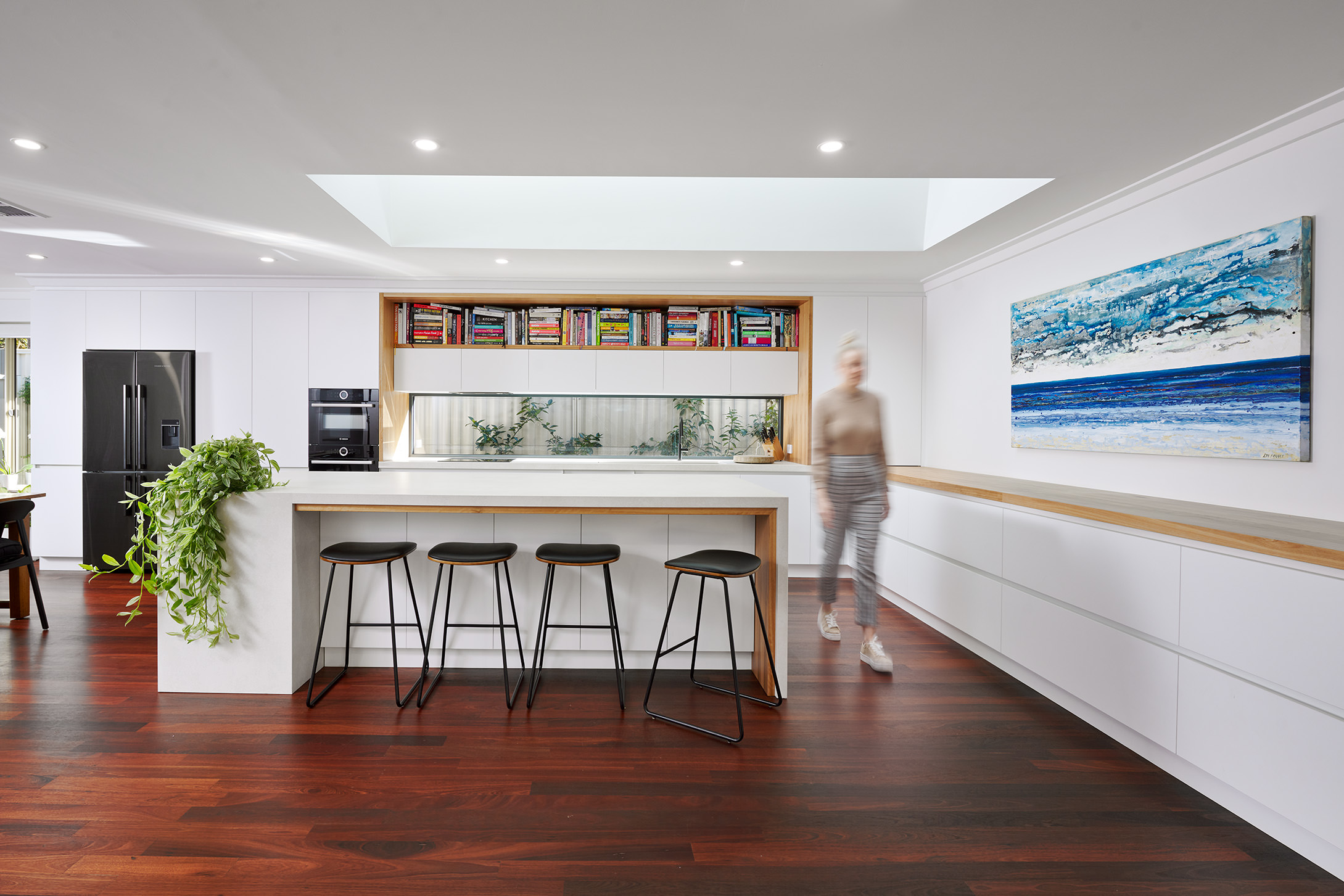 Unlike some options, a truly bespoke kitchen is 100% tailored and designed specifically for the client.
Whilst there are kitchen companies out there who claim to be fully bespoke and custom, the reality is
that they simply offer options of pre-determined cabinets which limit the clientele back to standard sizes and designs.
We, at Western Cabinets offer a full bespoke service. Whilst other companies stockpile cabinets in certain standard sizes, Western Cabinets will not even order your material and deliver into our onsite factory until your completely satisfied with your tailored design.
This not only ensures a reduction in waste material, improving our environment from not overproducing, we also ensure all materials ordered are all E0 environmentally-friendly  (Low Formaldehyde).