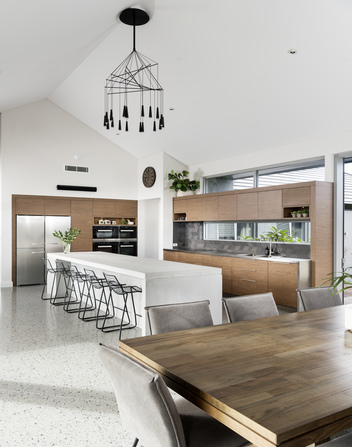 The company won Kitchen Showroom of the Year, Best Renovated Kitchen in the $30,000-$40,000 categories, Best Renovated Kitchen in the $40,000-$50,000 categories, and Best Renovated Kitchen in the $50,000 and over category.
Kia Douglas from Western Cabinets also won the Kitchen Design of the Year Award.
Winning the HIA Excellence in Showroom Display follows a major expansion the Western Cabinets Osborne Park facility by 30-year veterans of the Perth Cabinet making industry, Tony and Dominic Caccamo and features six stunning kitchen designs.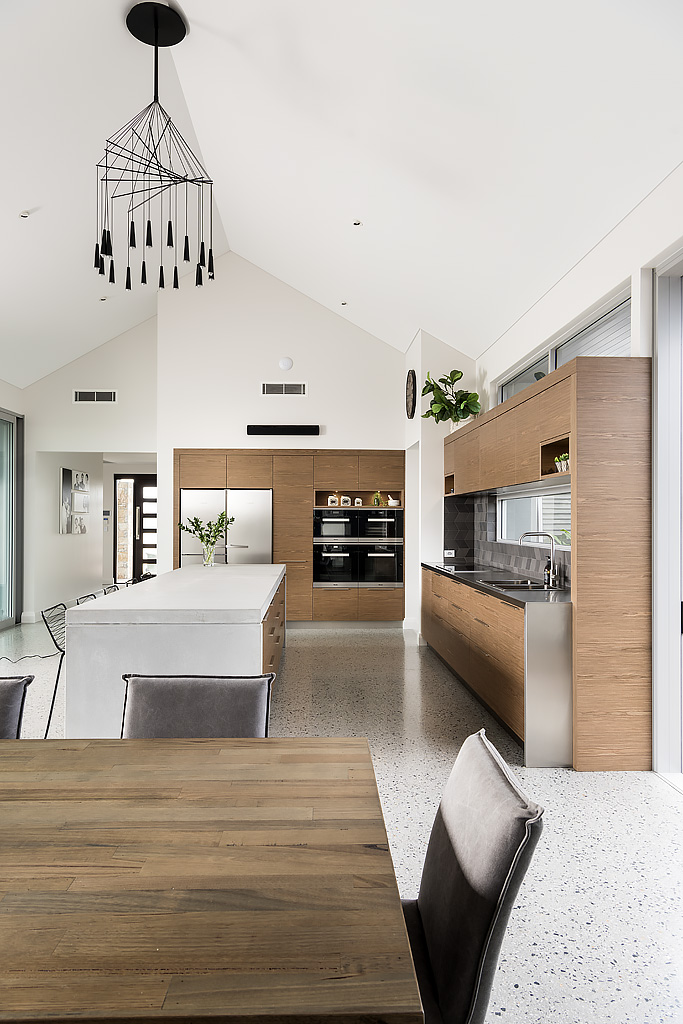 The kitchen utilises technology where a touch of the magnetic splashback causes it to open to reveal storage behind, with another section folding down to reveal an integrated chopping board, knife rack and spice jars – being recessed into the wall – everything is in very easy reach.
Perhaps the boldest design statement in the showroom is a bright lime green kitchen cabinet with multi-changing lights beneath that really grab attention.
Western Cabinets Design and Sales Manager Simon Cox said each one of the showroom kitchens draws extensively upon Hettich cabinetry hardware and lighting.
Western Cabinets clean up in HIA kitchen awards
HIA kitchen and Perth-based kitchen designers and manufacturers, Western Cabinets were recently awarded five awards in the kitchens category at the Housing Industry Association Awards.
Visit showroom with winning accreditation as a Hettich Endorsed Showroom.
"As local employers and manufacturers, we pride ourselves on efficiently managing kitchen projects from the initial consultation and the design phase right through to completion including coordination of all the trades. That's why we are so thrilled to have won the top prizes across three different renovation budget categories," said Western Cabinets Director, Tony Caccamo.
The central island kitchen in the showroom forms an 'L' shape with a strongly European influenced benchtop with stools either side. The top is a beautiful slab of mitred 10mm stainless steel with an integrated sink.
Kitchen with a bright yellow splashback appears to float above the floor and reflects very crisp, fine lines in its über-cool contemporary Euro-styling. Elsewhere, one slab-like island bench appears to rest on another creating a sculptural Bauhaus feel to the design.